Kevin Bludso Book Signing & Meet and Greet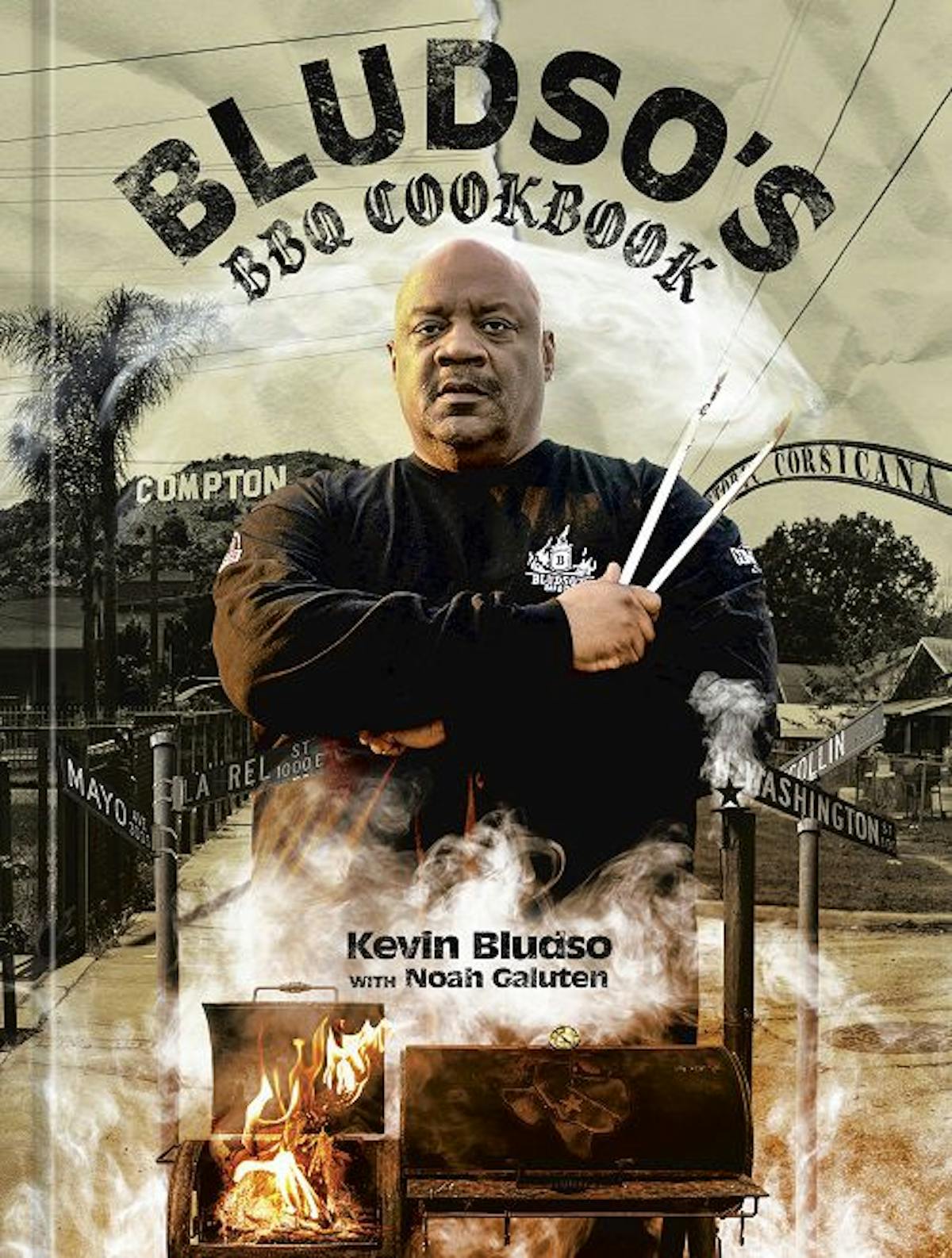 Join us for a special book signing event to celebrate the release of 'Bludso's BBQ Cookbook: A Family Affair in Smoke & Soul. Each guest will have the opportunity to purchase a new book at a discounted rate of $24.99 prior to the event, and there will also be a limited number of books for sale onsite. Snag some of Kevin's famous sauces and rubs from the Hollywood location, in addition to a taste of Kevin's delicious BBQ brisket that he will be demo-ing!
Enjoy:
-Cooking Demo of Kevin Bludso's famous BBQ Brisket
-Q&A Panel with Kevin Bludso, Noah Galuten, and moderator Danielle Dorsey from Thrillist LA
-Meet & Greet with Book Signing
-Special Giveaways & More
BLUDSO'S BBQ COOKBOOK: A FAMILY AFFAIR IN SMOKE AND SOUL
Today, award-winning pitmaster and restaurateur Kevin Bludso celebrates all things family, community and Texas barbecue with the highly anticipated launch of his first cookbook, Bludso's BBQ Cookbook: A Family Affair In Smoke And Soul.
Bludso's BBQ Cookbook is more than a cookbook; it's a story about family, food, and how following your passion sometimes leads you back home. With over 270 pages and 90 recipes woven throughout the book, Bludso provides candid stories from his personal and professional life.
Kevin Bludso is a chef, television personality, and two-time Steve Harvey Neighborhood Award Winner for Best Barbecue Place in America.
Noah Galuten is a chef and James Beard Award-nominated cookbook author. He trained in Compton under Kevin Bludso and became the executive chef of Bludso's Bar & Que restaurant in Los Angeles.