Dine LA Restaurant Week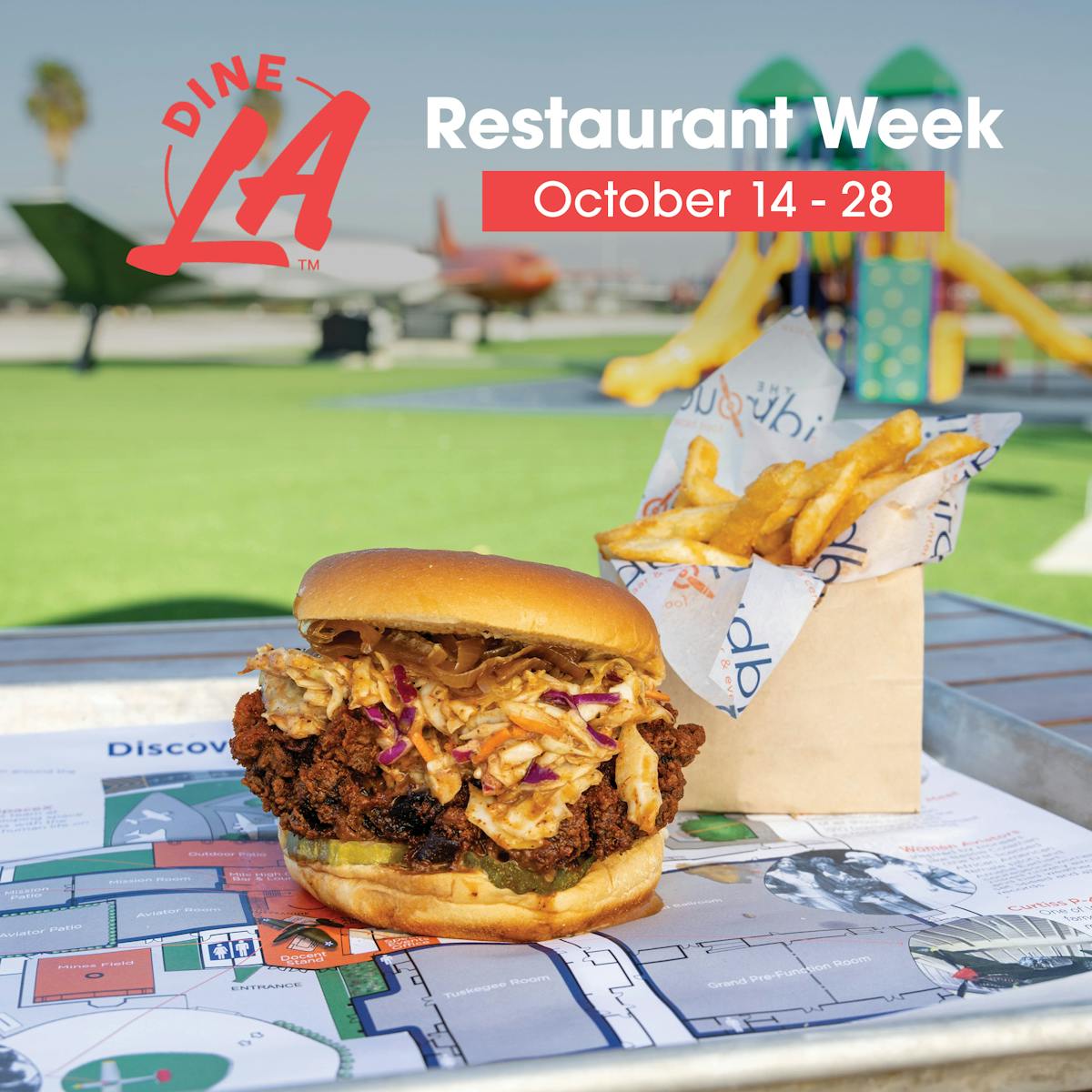 Join us for Dine LA's Restaurant Week from Friday, October 14 - Friday, October 28.
Offering a pre-set menu for $35* per person. Walk-ins only.
FIRST COURSE
choice of:
California Salad green goddess dressing, sunflower seeds, almonds, sprouts, avocado
Chicken Wings spicy tangerine, sweet chili or BBQ
Mac and Cheese Side
SECOND COURSE
choice of:
Salmon Teriyaki Bowl teriyaki, rotisserie pineapple, preserved carrots, green onions, rice
Nashville Chicken Sandwich spicy fried chicken, tabasco aioli, caramelized onions, coleslaw, potato bun
Individual Build-Your-Own Pizza
1/2 lb BBQ Beef Brisket & 1 BBQ Side +$7
THIRD COURSE
choice of:
Soft Serve Ice Cream chocolate, vanilla, or swirl
Triple Chocolate Brownie vanilla ice cream, chocolate sauce
*Price does not include tax and gratuity.