Holiday Offer - Our Gift to You!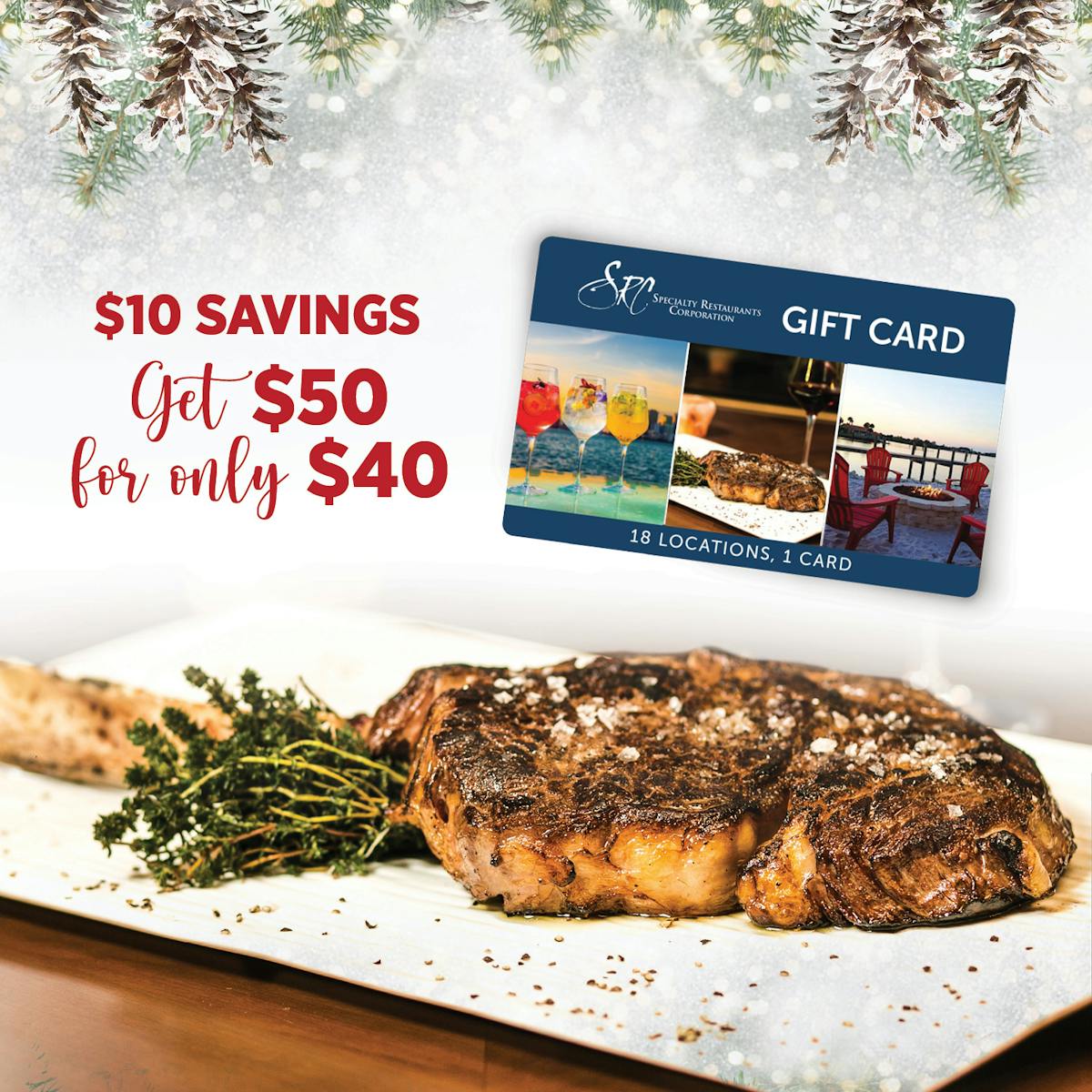 It's the season of gifting! Give your friends and family the gift of a Specialty Restaurants gift card! Gift Cards can be purchased in-store or online. Personalize your online gift card purchases with your own message for delivery same-day or at a future date!
Get a $50 Gift Card for $40 - a $10 savings for you.
Gift Card Promotion offer valid 11.16.22 - 1.1.23
*Gift Cards cannot be redeemed on the same day of purchase, only on the next visit. Gift Card Promotion offers valid 11.16.2021-1.1.22. Valid for Takeout by calling the restaurant. Not valid for Special Events, Delivery, or through 3rd party sites. Gift Cards do not expire.